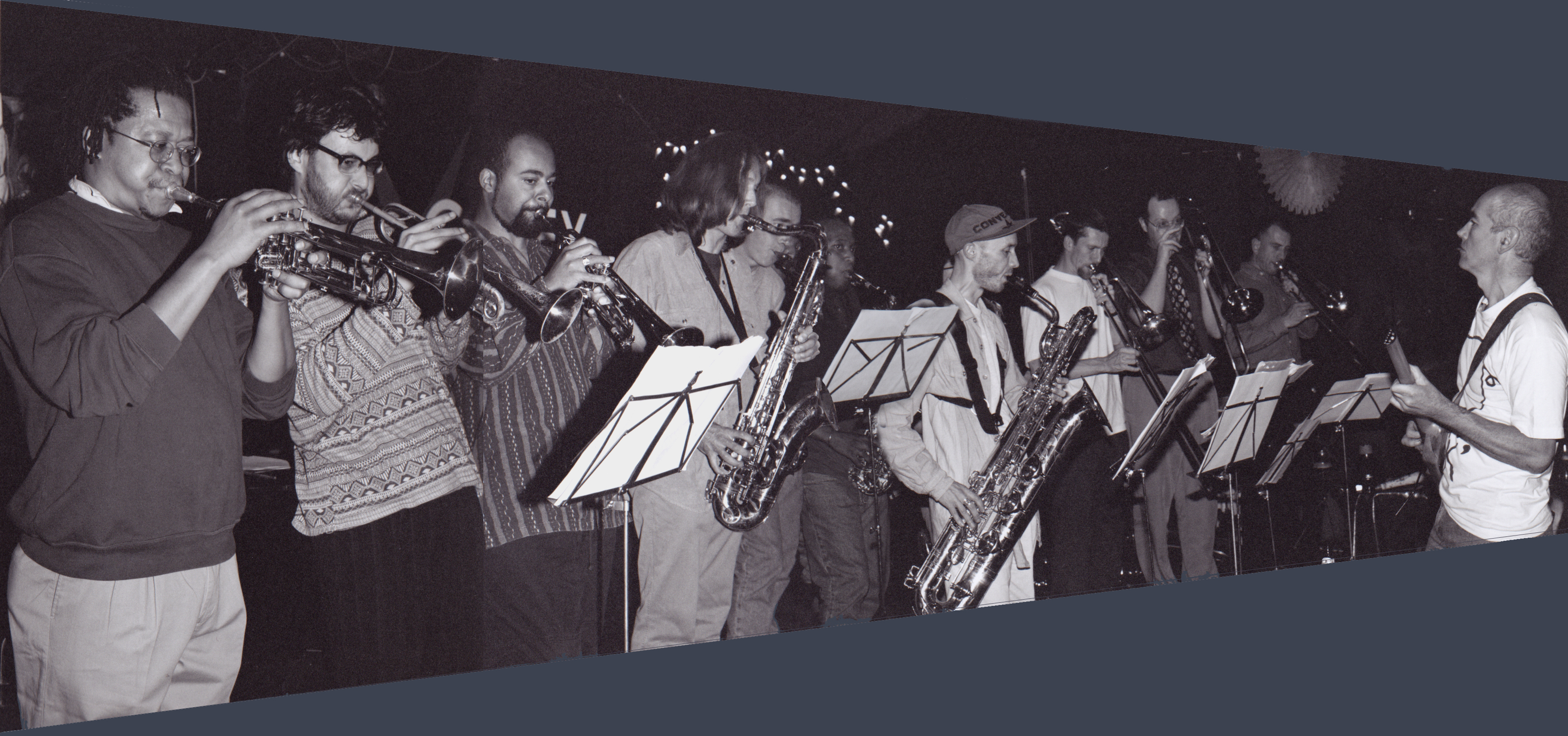 The stunning horn section above, is:

Claude Deppa, Ian Smith, Roland Ramanan, Clive York, John Grieve, Ntshuks Bonga, John Telfer, Donald Manson, Dave Jago and Paul Taylor, with probably Marcio Mattos and Dave Fowler joining me in the rhythm section.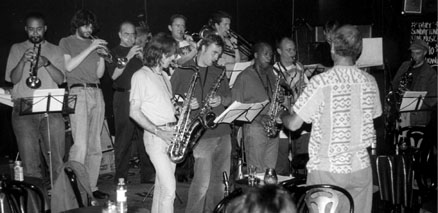 The equally magnificent variation on the line-up here is:

Roland Ramanan, Ian Smith, Jim Dvorak, Julia Doyle(hiding behind Jim), Roland Bates, Donald Manson, then (front row) Clive York, John Grieve, Ntshuks Bonga, Alan Wilkinson, yours truly(back to camera), and over on the right, John Telfer. Hilary Jeffrey is hiding behind me, and Dave Fowler is hiding behind everyone else, at the drums.
The Porkestra
started as a spontaneous first birthday party blow for the China Pig Club, but took some years for the name to materialise, in the meantime masquerading as the Prime Porkers! Anarchy and loud exhuberence ruled! Then I got over-ambitious & tried to bracket the anarchy between 'heads', tunes even, which meant writing out charts for my compositions, rehearsals, in rehearsal studios of course. Even if the goal was free improvisation, it was supposed to evolve out of the written themes, a scaffold on which to hang coherent improvisation. It was an ambitious idea. Add to this around 15 musicians, no money, and hardly any venues available, or big enough, it's not surprising that I've never managed to organise many performances!
When it does happen it can be an exhilarating, exhuberent, chaotic, joyful mix of wild horn arrangements, dance rhythms, group improvisation & searing solos. The music is composed by anyone in the band (Roland Ramanan and Caroline Kraabel have both contributed), and the whole is quite an experience for musicians & audience alike!
Other fine people who are or have been involved at one time or another include,Steve Noble, Caroline Kraabel, Kevin Davey, Richard Beard, Nick Evans, Gary Curson, Eric Peachey, Alan Tomlinson, Oren Marshall, and ex-Ivory Coaster Joe Szarowitz even put in an appearance one time.
My thanks to all who have participated, and maybe we'll put it together again one of these days?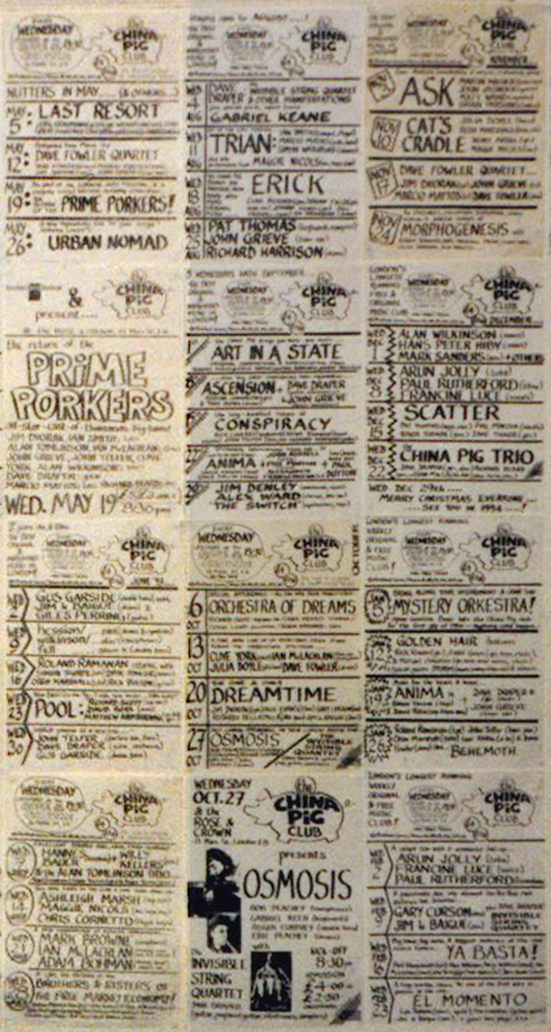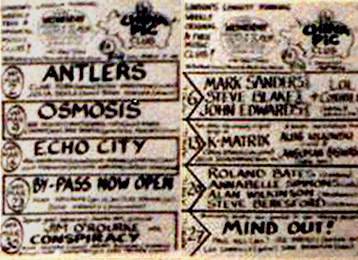 The China Pig 'Hall of Fame': posters on the wall of the club room; some just still readable!